Unic Press UK: The Independent National Electoral Commission (INEC) of Nigeria has issued a report on the gubernatorial election in Bauchi and Rivers States, blaming armed thugs and law enforcement agencies and some of its officials.
In its report of March 15 on Rivers States, the electoral commission's national commissioner and chairman of information and voter education committee, Festus Okoye, said that the governorship and state house of assembly elections took place in most areas of Rivers, and that it currently has in its custody the election results for 17 out of the 23 local government areas.
INEC added that armed soldiers and thugs invaded collation centres, disrupted the collation process and unlawfully arrested some of its (INEC) officials.
The commission says detailed activities to conclude the Rivers State election would be issued on March 20.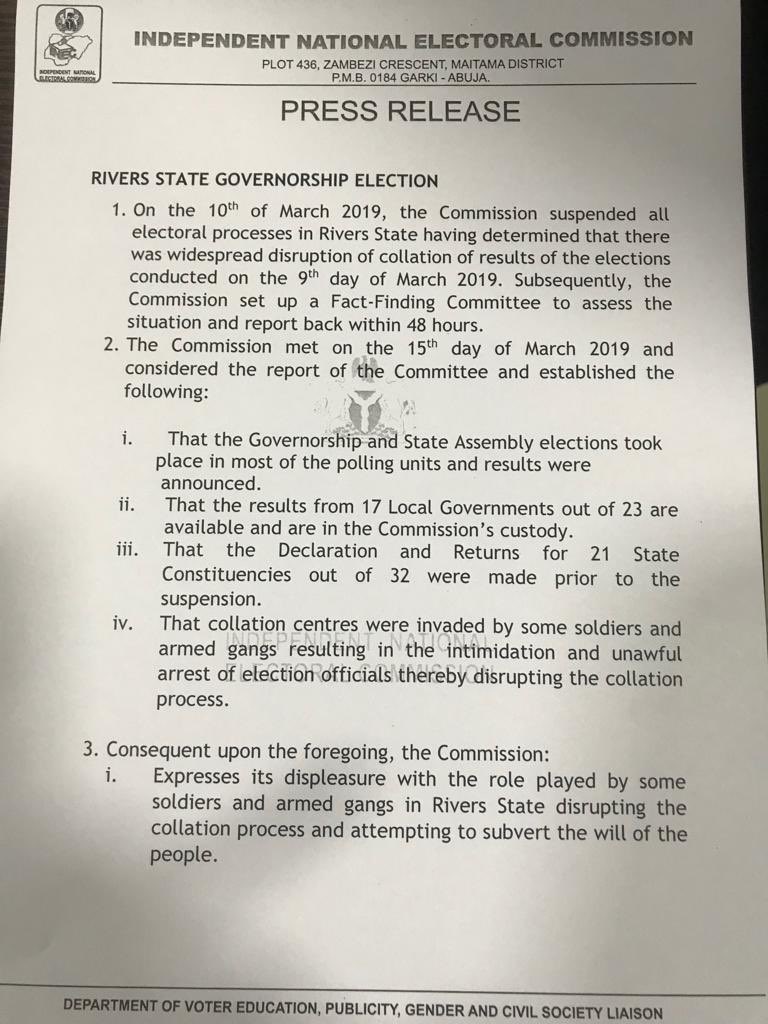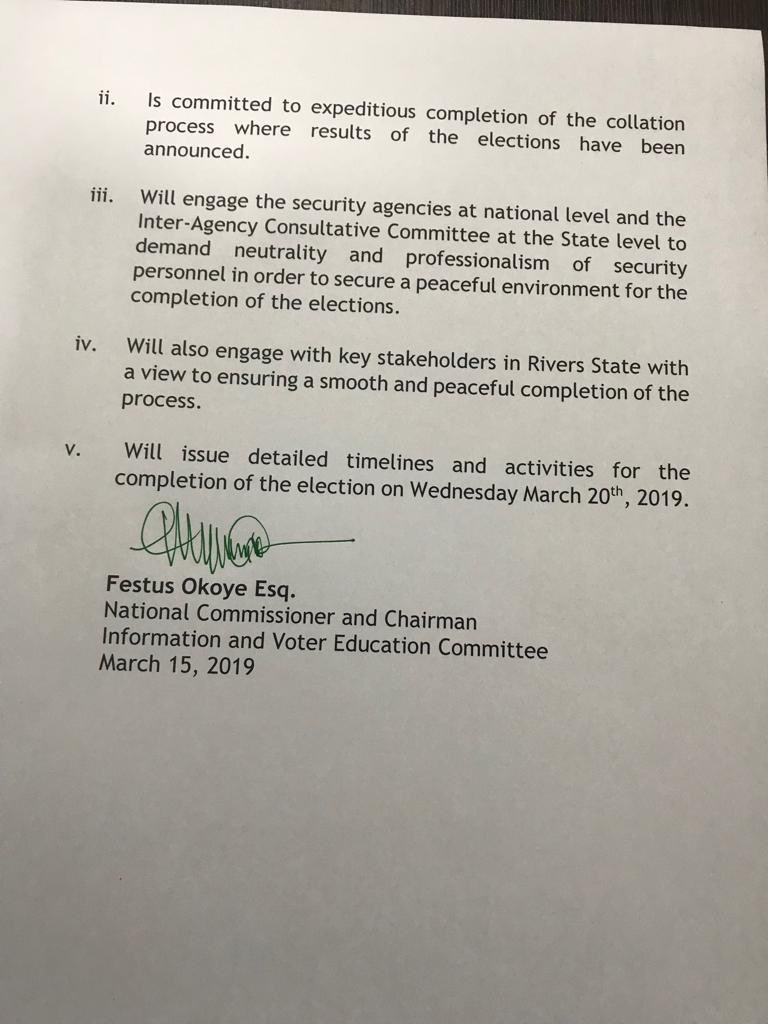 The commission in its report on Bauchi State, dated March 15, which is signed by one of its national commissioners Festus Okoye, said that INEC's investigative committee has established that armed thugs attacked the collation centres, and destroyed some of the Local Government Result Sheet (ECBC) and some of the results emanating from the registration areas.
The investigative committee also discovered that the actual number of cancelled votes with regard to 4 polling units located in the Ningi local government area is 2,533, not 25,330 that its officials recorded in Form EC40G (1).
The commission has ordered that the collation of results should resume on March 19.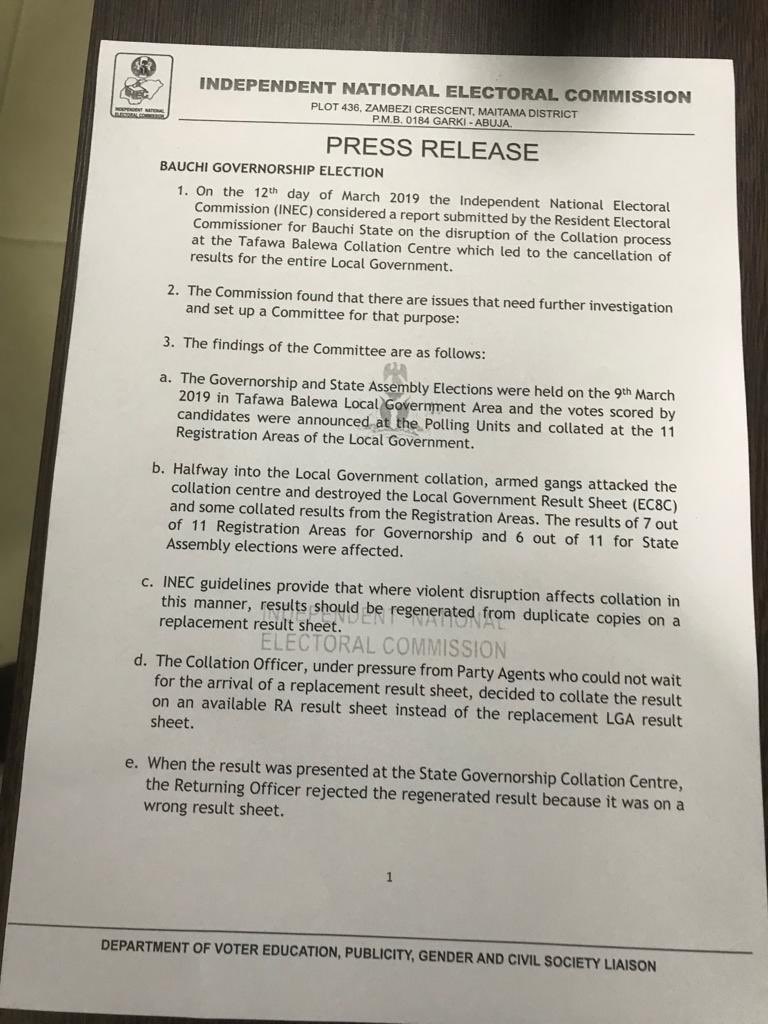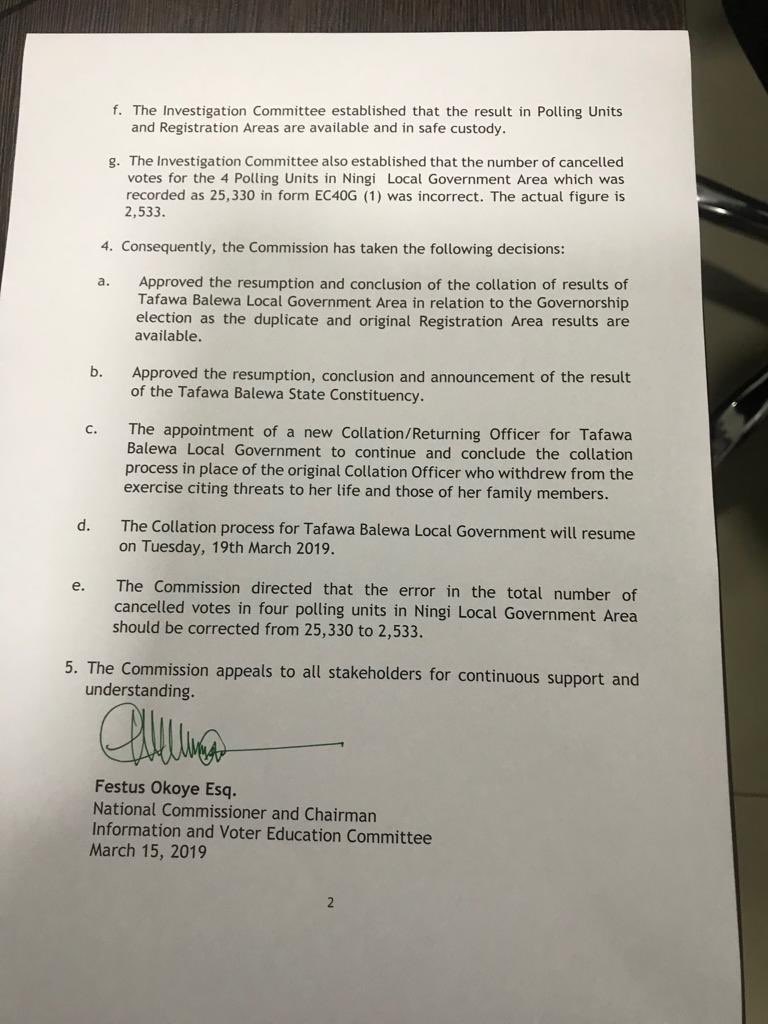 Please follow and like us: