Unic Press UK: In a report December 7, 2018, apropos road accident injuries, the World Health Organization (WHO) said that the lives of approximately 1.35 million people are cut short as a result of a road traffic crash every year; and that between 20 million and 50 million people suffer non-fatal injuries and a disability as a result of their injury.
Key facts – WHO
Approximately 1.35 million people die each year as a result of road traffic crashes.
The 2030 Agenda for Sustainable Development has set an ambitious target of halving the global number of deaths and injuries from road traffic crashes by 2020.
Road traffic crashes cost most countries 3% of their gross domestic product.
More than half of all road traffic deaths are among vulnerable road users: pedestrians, cyclists, and motorcyclists.
93% of the world's fatalities on the roads occur in low- and middle-income countries, even though these countries have approximately 60% of the world's vehicles.
Road traffic injuries are the leading cause of death for children and young adults aged 5-29 years.
The WHO explains further, saying that:0 "road traffic injuries cause considerable economic losses to individuals, their families, and to nations as a whole. These losses arise from the cost of treatment as well as lost productivity for those killed or disabled by their injuries, and for family members who need to take time off work or school to care for the injured. Road traffic crashes cost most countries 3% of their gross domestic product."
Risk factors
Speeding: An increase in average speed is directly related both to the likelihood of a crash occurring and to the severity of the consequences of the crash.
Driving under the influence of alcohol and other psychoactive substances
Non-use of motorcycle helmets, seat-belts, and child restraints
Distracted driving
Unsafe road infrastructure
Unsafe vehicles
Inadequate post-crash care
Inadequate law enforcement of traffic laws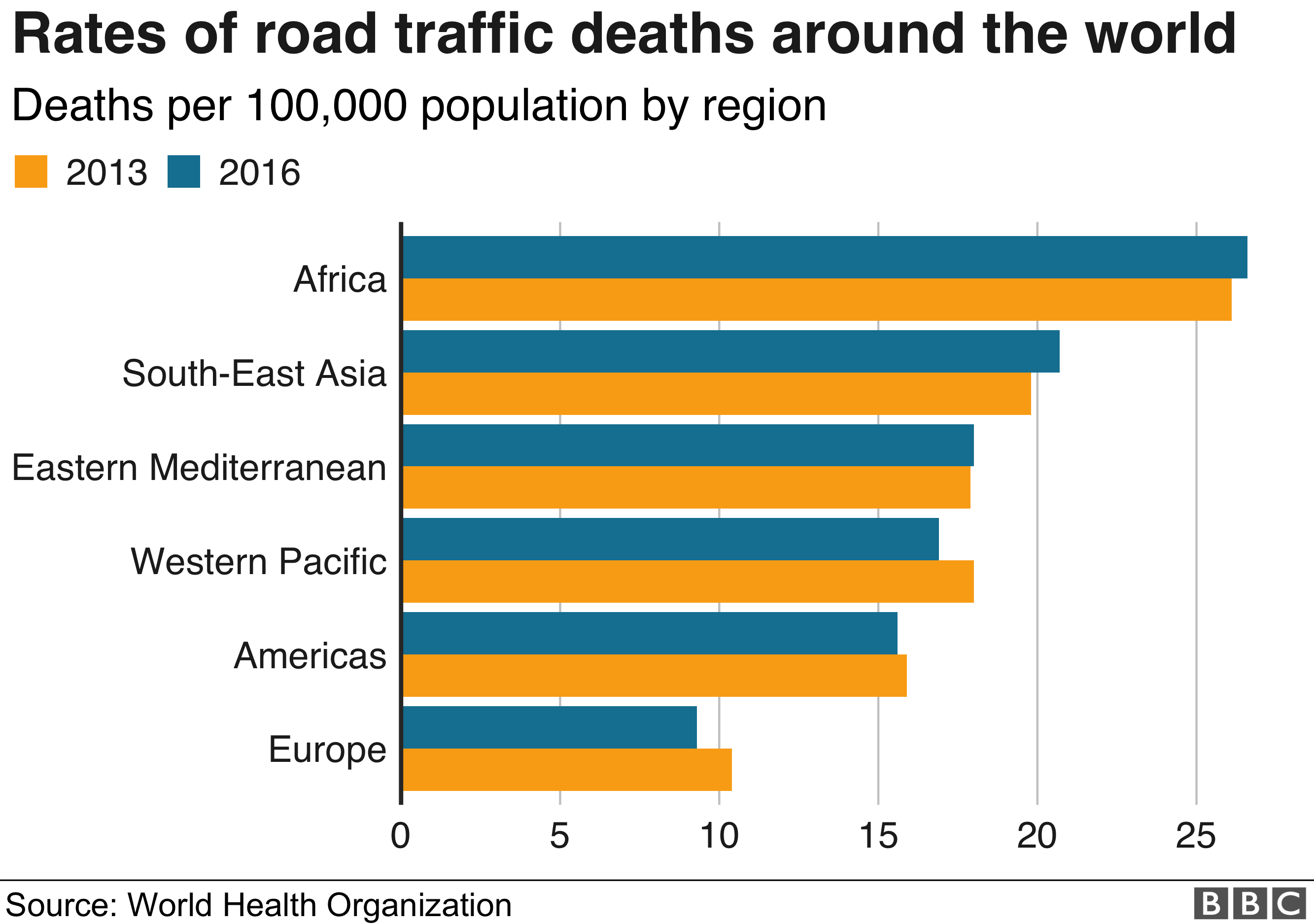 Please follow and like us:
Tagged under