Unic Press UK: The Financial Reporting Council (FRC), – the UK's independent regulator promoting transparency and best practices in business – is investigating Carillion plc.
In a statement today, the FRC said "the main areas of focus for the investigations of KPMG's audit of Carillion (2014 – 2017) and of two finance directors Richard Adam and Zafar Khan are: contract accounting; reverse factoring; pensions; goodwill and going concern"
According to the FRC, the activities underway are:
Reviewing the audit files for the four year period as well as other material relevant to the financial statements and audits of Carillion, including accounting documents produced by the company and emails and other correspondence from the relevant period.  The FRC expects to review tens of thousands of documents and emails in order to establish how and why audit and accounting decisions were reached.
Collaborating with the OR (Insolvency Service), the FCA and the Pensions Regulator.  As liquidator of the Carillion companies, the OR has access to the bulk of the Carillion material and work is ongoing to ensure a lawful and efficient mechanism for sharing relevant material between the regulators.
The first of many detailed and recorded interviews and fact-finding meetings with those under investigation and other relevant witnesses have been conducted. Further interviews may be held as the responses of one interviewee often needs to be considered and analysed prior to conducting interviews of others.  It frequently takes several months to prepare, schedule and conduct a series of interviews.
It was in January that Carillion plc collapsed. The company's debt peaked at £1.5 billion. The company had circa 43,000 employees, many have already lost their jobs.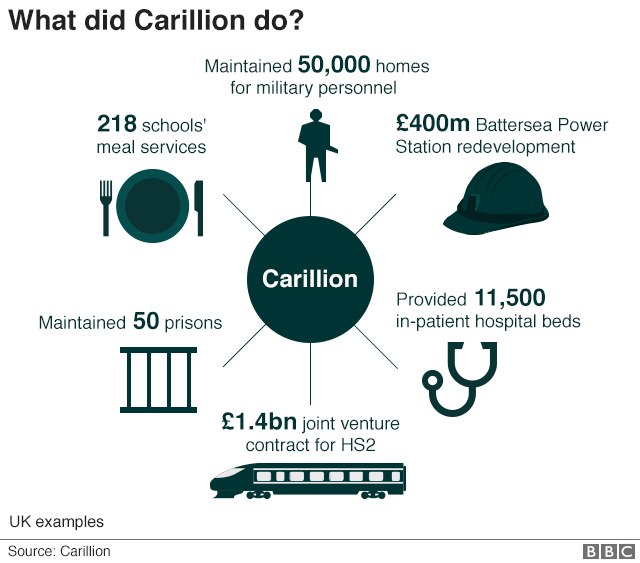 Please follow and like us:
Tagged under